Renovating your home on a budget can be tricky. Your home is a significant investment, so making smart choices during the renovation is essential. You should think about not only the cost of the renovation but also how it adds value to your property.
If you're considering home improvement projects, here's what you need to know.

Related article: LEARN ABOUT ROOF REPAIRS
How to Get Started With Home Renovation?
When planning a home renovation, start by examining your entire house. Begin with the outside, checking the exterior walls and windows, then move room by room. Look for any concerning issues like cracks, peeling paint, or signs of pests. Your home might appear fine at a glance, but a closer look may reveal problems.
Once you've made a list of issues, prioritise them. If there are urgent repairs needed, address them first to prevent further damage to your home's structure. Arrange your tasks in the order they should be tackled, starting with major renovations like removing walls and moving on to simpler tasks like repainting.
Don't forget to seek help. You don't have to plan everything on your own. Involve your family and friends in the decision-making process. If you're unsure about your skills or plan to hire professionals, now is the time to bring them in for an assessment and cost estimate. Having a clear budget at this stage will help you avoid delays and payment problems later on.
Lastly, and might be one of the most important ones, don't forget to consult with the authorities in your area. Normally your renovating agency should know the rules, but in case you are doing it on your own, there might be something you didn't realise.
What are the Inexpensive Renovation Ideas?
If you're not sure how to go about renovating your home or if your budget is limited, here are some affordable renovation ideas to help you get started without hiring any building inspector or interior designer!
Affordable Bathroom Remodeling
One room that can significantly impact the appeal of your home is the bathroom. Inadequate bathrooms or outdated features can deter potential buyers. But don't worry, there are simple and cost-effective ways to enhance your bathroom:
Frame your mirror: Over time, bathroom mirrors can show signs of wear, especially around the edges. You can hide these imperfections and improve the mirror's appearance by adding a frame.
Update bathroom fixtures: Outdated and worn-out fixtures can make your entire bathroom look old-fashioned. These small details make a big difference in your bathroom's overall look. When replacing fixtures, avoid using metallic chrome, which is an overused style that can make your bathroom seem outdated.
Repaint your bathroom walls: If you're planning to sell your home, choose neutral paint colours that will appeal to a broad range of potential buyers. If you want to be more adventurous, consider coordinating the paint colour with your bathroom tiles.
Install open shelves: In a small bathroom, you can create a sense of spaciousness by converting your cabinets into open shelves. This way, your soaps, towels, and other bathroom essentials can become part of the room's aesthetic.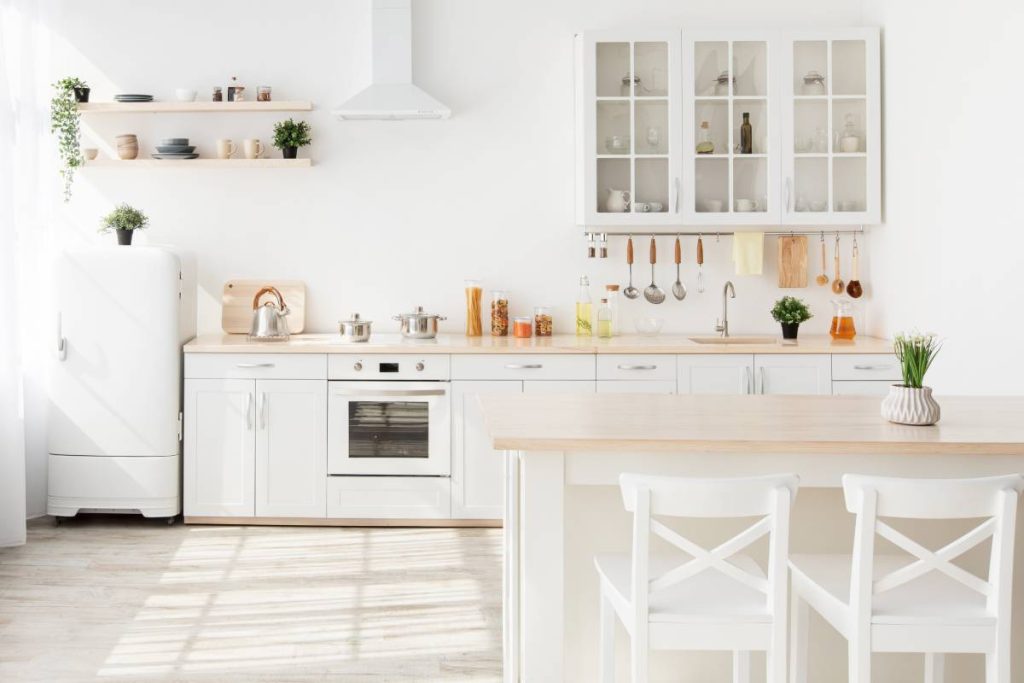 Affordable Kitchen Improvements
Many homeowners believe that renovating a kitchen requires a hefty budget. However, there are several cost-effective projects that can significantly enhance your kitchen without breaking the bank. Take a look at these budget-friendly kitchen upgrade ideas that provide great value:
Fresh Paint: Repainting is a budget-friendly way to make a noticeable improvement in your kitchen. It's a task you can often tackle yourself without the need for a professional. The key is to be patient, prepare properly, and apply the paint correctly for a uniform finish. If you plan to sell your home in the future, opt for neutral colours. Otherwise, choose a colour that suits your personal taste.
Cabinet Facelift: Instead of replacing your cabinets, which can be expensive, consider giving them a fresh look by installing new doors. This conceals their age and is a more budget-friendly option.
Improved Layout: You don't always need to knock down walls to create more space in your kitchen. For example, installing a ceiling-mounted rack for hanging pots and pans can free up storage space and add a touch of charm, making your kitchen more appealing to future buyers.
Lighting Upgrade: Good lighting is essential in any room renovation, and it's particularly crucial in the kitchen. Replace outdated lighting fixtures with new ones, and consider rearranging overhead lighting to focus on the cooking areas. Wireless lighting options can simplify your renovation and prevent issues when working with older plaster walls.
Backsplash Revamp: Enhancing your kitchen's appearance can be as simple as upgrading the backsplash. You have a wide range of affordable design options, from decorative vinyl to peel-and-stick faux tiles. If you prefer mosaic, ceramic, or other types of tiles, you can attempt DIY installation, but for exceptional results, it's wise to consult professional tilers.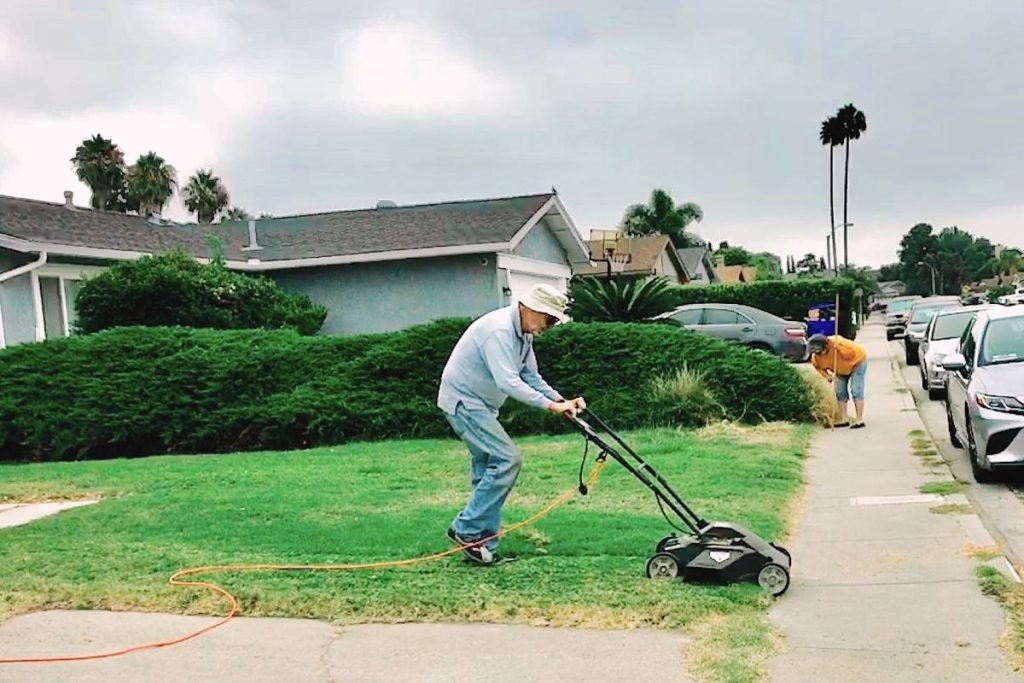 Affordable Home's Curb Appeal Enhancing
The way your home looks from the outside, known as its curb appeal, plays a significant role in shaping people's first impressions. Many homes miss the mark because their exteriors don't impress potential buyers. To spruce up your home's exterior, here are some affordable ideas:
Upgrade Your Front Door: Your front door is the centrepiece of your home's exterior and can influence what people expect inside. Pay attention to details like the doorknob, doorbell, knockers, and locks, which can make your door look outdated. Updating your door hardware is a budget-friendly step to achieve a stylish and secure home. A fresh coat of paint can also give it a new lease on life.
Start Gardening: Adding potted plants to your entryway and porch can make your home more appealing, and they won't break the bank. For a slightly larger investment, consider planting young shrubs in your yard or opt for flowering plants to make your home stand out.
Add Tiles to Your Walkway: While concrete pavers are a great option for your walkway, you might be hesitant to switch to stone tiles due to cost concerns. However, there are surprisingly affordable slate tile options available that you can use to cover your existing concrete walkway.
These are just a few ways to enhance your home's appearance on a budget. Hopefully, these suggestions have given you ideas for your next home renovation project. Always start with a clear plan, especially if you have budget constraints, and prioritise projects that offer the most value for your investment.